ASA Greater Conejo Valley Events
America Supporting Americans (ASA) are local community members who are building morale by showing support for those who defend our country. We send packages, letters, and cards to the soldiers of our adopted unit. Join us in showing support for the troops away from home defending our country.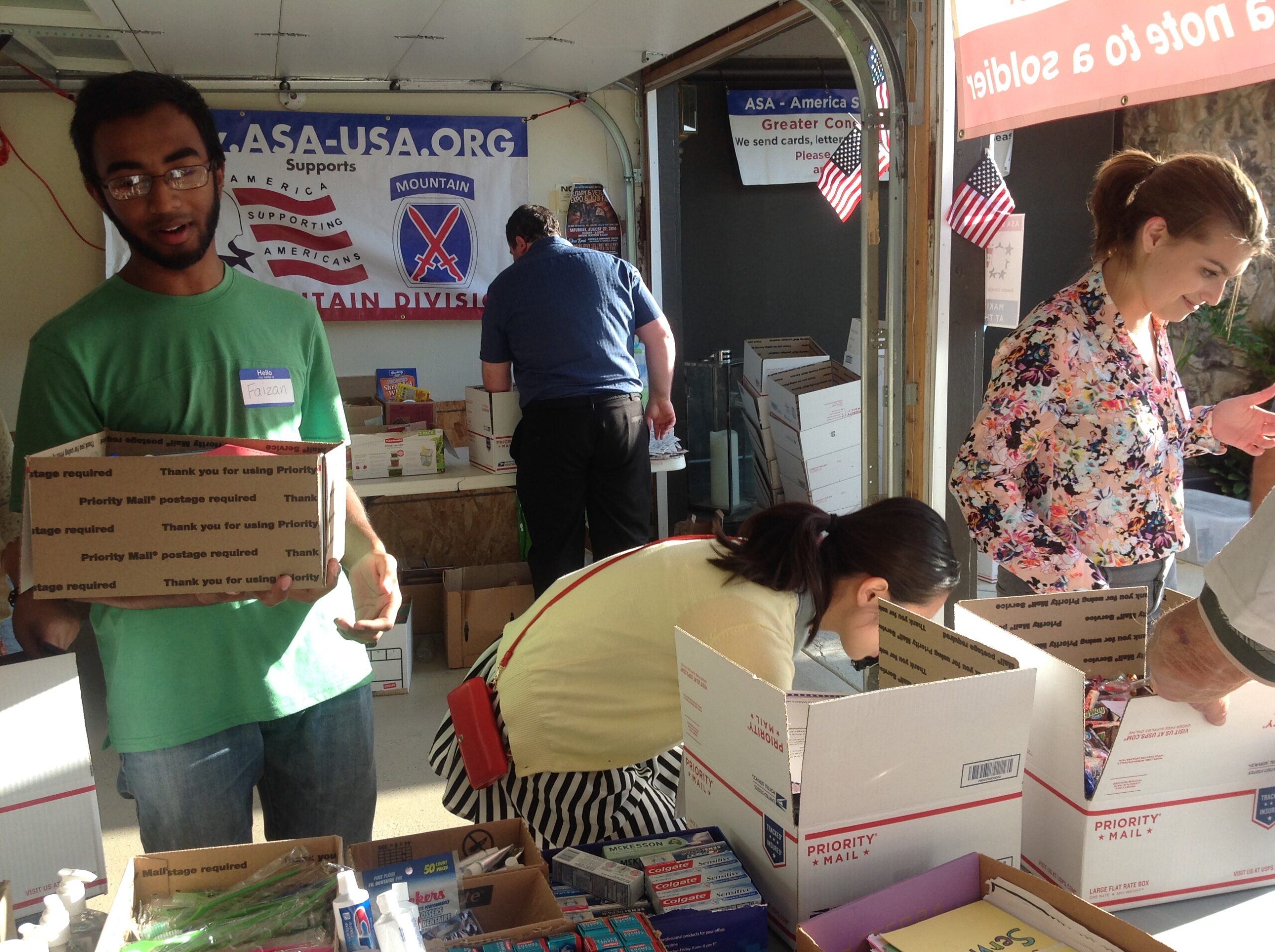 Collection Drives
We come together to fill boxes and write notes that will be sent to our adopted unit. Get involved and learn how you can host a packing party for your organization.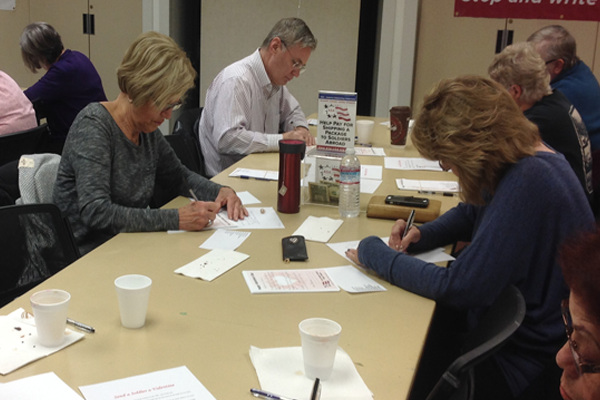 Card-Writing Parties
In advance of major holidays and special occasions, we send cards and notes to our adopted unit. Join us for an evening of fun and support for our troops.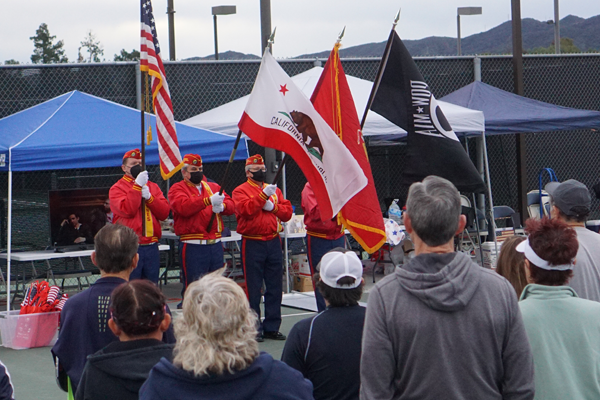 Community Events
We participate in community events where you can donate or write your own notes to our troops.