ASA Greater Conejo Valley Services
Discover the range of heartfelt services offered by the American Supporting Americans Greater Conejo Valley Chapter. From curating personalized support packages for our troops to fostering community spirit through packing parties and events, we're committed to bridging the distance between our military heroes and the warmth of home.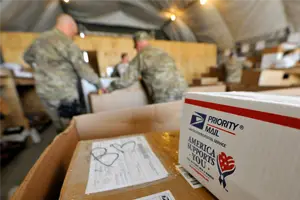 Support Packages for our Military Heroes
We take immense pride in supporting the brave men and women of the armed services. Our commitment involves sending them carefully curated packages, heartfelt letters, and uplifting cards to ensure they always feel the warmth and support of their home.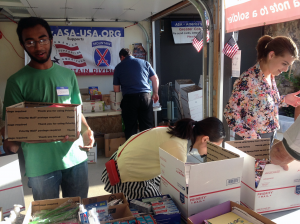 Community Packing Parties
Join hands with us as we pack love and care in the form of essential items. Our community packing parties are both a labor of love and a community bonding experience. We organize these events at various community locations and our dedicated store in the Janss Marketplace, ensuring that every package is a blend of essential items and personal touches.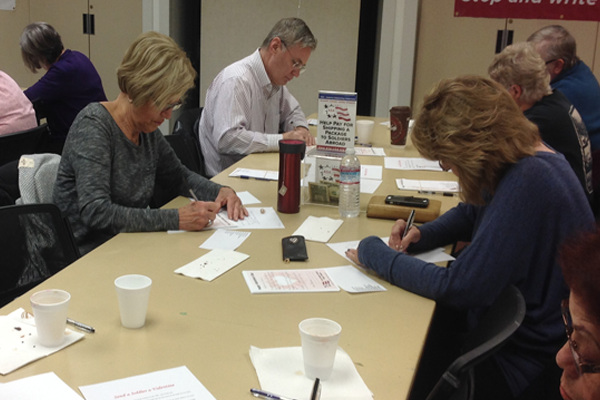 Card Writing Celebrations
Words have the power to heal, uplift, and show love. Recognizing this, we host special card-writing parties year round and especially during holidays and notable occasions. Whether it's a festive wish or a note of encouragement, these cards provide a connection and remind our military of the love and gratitude we hold for them back home.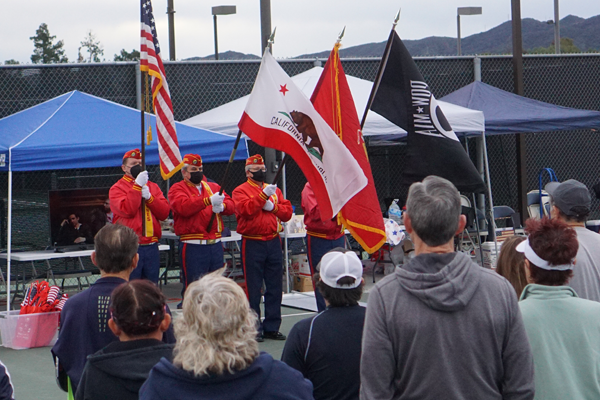 Community Events, Engagement, and Collaboration
Our responsibility doesn't end with supporting our troops. We believe in creating a ripple effect of compassion throughout our community. By actively participating in various community events, we offer numerous volunteer opportunities for residents to support the cause. Furthermore, we collaborate with other community organizations, ensuring that together, we can make a larger impact.

Upcoming Events
Mark your calendars and join the American Supporting Americans Greater Conejo Valley Chapter for our upcoming events, each designed to honor, support, and celebrate our military heroes. From festive gatherings to solemn tributes, these occasions offer unique opportunities for community engagement, all while furthering our mission of ensuring ourTroops feel cherished and remembered, no matter how far from home
ASA Greater Conejo Valley Chapter
Fundraiser at Patron Restaurant
October 11, 2023
Please join the community in purchasing a meal at Patron Restaurant in Thousand Oaks on October 11, 2023. Patron has graciously agreed to provide ASA with 20% of all profits that day for any flyer presented in print or on your phone. Open to all, it offers an opportunity to engage with the community while celebrating our military heroes.
ASA and Moving Seniors Forward Event at Sunland Winery (Nov 2023)
This festive gathering at Sunland Winery promises an evening of fine wine and exquisite cheese to celebrate Halloween. We warmly welcome all community members and the broader public to join us. A portion of the event's sales will be generously contributed to ASA, aiding in funding the care packages for our troops.
Annual Salute to the Troops at Heroes Park (May 2024)
Our chapter organizes "A Salute to the Troops" event annually during Flag Day week. The Janss Marketplace comes alive with flags proudly bearing the names of our active military members, revered veterans, and the brave souls who've given the ultimate sacrifice. The event is punctuated with uplifting patriotic tunes, the solemnity of a military color guard, speeches by local dignitaries, and special guest appearances.